Congratulations to Great North Pies – yet another award winning stallholder who will be at the Festival this year
Whether it's good old fish and chips, the perfect pizza, inspirational curry or a humble pie; we want to celebrate the people taking takeaways and street food to new heights. As well as great tasting food, we're interested in cooks who are making excellent, freshly cooked meals, using quality ingredients and providing great value for money. The 2017 finalists are:
Great North Pies
Neil Broomfield trained to be a surveyor but become a policeman, patrolling the streets of Manchester, before his heart took him back to where it all began – the kitchen. Although having worked in Michelin starred restaurants, Neil is mostly self-taught, researching and developing pies in his home kitchen. Starting with the pastry, he decided on an all butter recipe and a traditional, straight sided Scotch pie shape.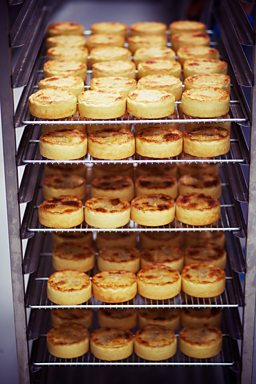 Neil then commissioned custom made pie tins to create the perfect pie, with the sides of the pie just short of 3 fingers deep. Sourcing some of the finest ingredients from the North, Neil began by selling at local farmer's markets and to fellow Greater Manchester police officers. From these humble beginnings, Neil has turned Great North Pie Co. into one of the most exciting new fine food producers around.